The law office of LaForge & Elder Law is comprised of dedicated attorneys who will treat you with respect and courtesy throughout the entire process. We pride ourselves in understanding what you are going through and being able to help with providing our clients from a peaceful transition to a happy and comfortable future.
We are in this business because it gives us a chance to help out the families, women and children in the Metro Atlanta area who may not feel that someone is on their side. We are passionate about our practice and in knowing the intricacies of Georgia family and divorce law.
Our lawyers have the talent and zealous attention to detail to negotiate the results you deserve and the ability to obtain those results through legal advocacy.
Learn more about our divorce lawyers by reading their individual bios below.
Lindsey LaForge, Esq.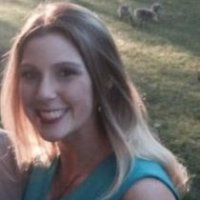 University: Oxford University, B.A. Psychology
Law School: Georgia State University, J.D. 2014
Lindsey Michelle LaForge is described by contemporaries and clients as a shark in the court room fighting for your family and life as she would her own. Lindsey's goal is to be a trustworthy, tell-it-like-it-is attorney who keeps her clients informed with a knack of explaining the law to her clients as if they were talking to their best friend.
Lindsey attended several universities to complete her undergraduate degree, including the famous Oxford University in the United Kingdom. After receiving her B.A. in Psychology, Lindsey went to Georgia State University of Law where received her J.D. While in law school Lindsey taught students a law and ethics course to undergraduate students at Georgia Tech.
Lindsey has a tremendous amount of experience in many of the Atlanta area counties and courtrooms. Lindsey is typically in court with her clients three times a week, far surpassing her contemporaries in experience and trial knowledge.
Lindsey is an avid horseback rider and enjoys spending her time with her fiance, friends and family.
Nicole Elder, Esq.

University: Spelman College, B.A. Political Science
Law School: Indiana University, J.D. 2009
Nicole Amanda Elder is one of the few attorneys that planned to practice family law prior to starting law school. It is her passion for her work that sets her apart from the average family law Attorney. Her goal is to provide the best legal service possible while treating her Clients with compassion as they experience a trying period in their lives.
Nicole is a graduate of Spelman College, where she majored in Political Science, graduating Cum Laude. During her tenure at Spelman College, Nicole was member of Alpha Lambda Delta, First Year Honor Society; Mortar Board, Senior Honor Society; and Pi Sigma Alpha, Political Science Honor Society. Following her graduation, Nicole then attended law school at Indiana University- Bloomington. During her tenure at Indiana University, Nicole participated in the Family Law Clinic and her article, Infertile Women Only! – Examining the Requirement of Female Infertility in State Surrogacy Law, was published in Midwest Black Law Students Journal in Spring of 2009.
Nicole has practiced Family Law for seven years and is an expert family law litigator having had handled over one hundred cases.
In her free time, Nicole enjoys relaxing with friends, reading, and traveling.
Compassionate advocates for all your family attorney needs. Get Closure. We listen, take action and protect your interests/family. Helping families reach desirable results.